ZK-ATY Taylorcraft L-2A Grasshopper (c/n 04247)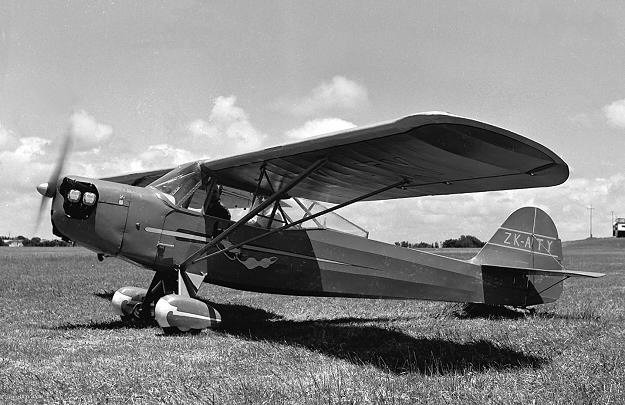 Civil registered Taylorcraft L-2s were uncommon on any of the world's registers. There weren't
even too many in the U.S. This one wound up in New Zealand in 1949 having been civilianized in
Fiji as VQ-FAE at the end of WW II. I assumed that the rear decking had been built up (per the
shot below)

after

its initial civil appearance as more or less a true L-2A (above), but it appears as
if the aircraft was in the above configuration when it went missing on 23 Nov 1956. (The wreckage
was found some three years later). The upper shot is by James D. Dyson courtesy of the David
Molesworth collection.