ZK-ATU Piper J-3C65 (c/n 9538)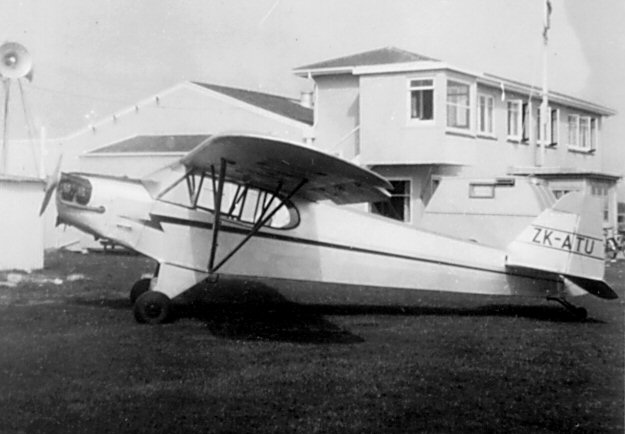 This aircraft was built in 1942 as a Piper L-4B Grasshopper for the US Army Air Corps with
serial number 43-677 and saw service in the UK as a liaison machine. It was civilianized in 1947
and converted to J-3C standard and then evidentally shipped to the Gilbert & Ellis Islands for
service with the Crown Agents for the Colonies. In the event it was sold in 1948 to a private
owner in Fiji as VQ-FAG. It was imported into New Zealand the following year. Wally Tarr,
one of the original partnership owners still owns it. As is the want these days, this machine has
been converted back to L-4B standard and currently flies as a 'warbird'. I am not sure of the
circumstances behind its appearance as an Air Contracts machine (below) unless that was one
of Mr. Tarr's enterprises.