ZK-ATT Miles M.38 Messenger 4 (c/n 6343)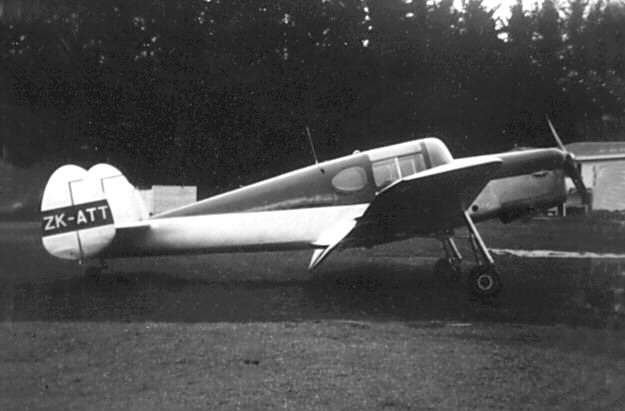 This Messenger was exported to New Zealand in 1950 and was ex G-AIRY. It was on
the strength of the Canterbury Aero Club when this shot was taken, circe 1951. The heavily
fir-treed backdrop of these Christchurch shots can somes enhance, and at other times, hinder,
the resultant image. This was one of only two Messengers registered in New Zealand. It was
withdrawn from use in July 1970. The bonding on these wooden aeroplanes did not suffer
as much in New Zealand as they did in Australia and consequently were to be found in Kiwi
skies long after their Oz counterparts had been grounded.