ZK-ATL de Havilland D.H.82A Tiger Moth (c/n DHNZ92)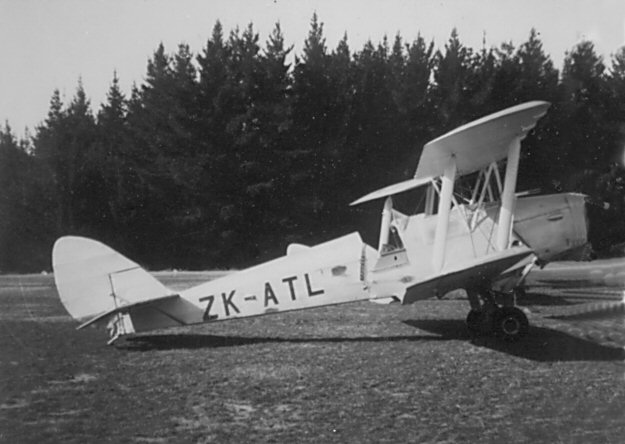 N.Z. built as NZ842. Allocated free to the Otago Aero Club in 1948, but it passed to R. Geddis
of Willowbridge. It was probably Mr. Geddis' machine when this shot was taken. It went to
Aerial Fertilising Ltd of Hastings in 1951. On 27 Sept 1958 ZK-ATL took off for a 20 minute
spraying flight in perfect weather conditions about 20 miles from Napier. No trace of the aircraft
or its pilot, Bob Taylor. were ever found. It is presumed to have flown out to sea and crashed,
but no reasons for this action have ever been determined.