ZK-ART Cessna UC-78 Bobcat (c/n 3669)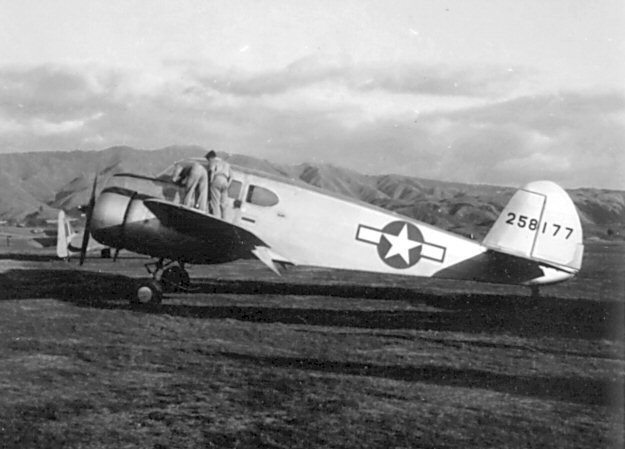 No, this is not a contemporary shot of a civilian Cessna T-50 masquerading in 'warbird' paint
as a UC-78 'Bamboo Bomber' but is, in fact, the real thing. This is how ZK-ART looked in
1948 when it was acquired by the New Zealand Civil Aviation Department. It, along with sister
ship ZK-ARS went to Aircraft Service Co of Auckland in 1950. Both it and -ARS were scrap-
ped at Mangere in 1950. -ART is seen below after being officially stricken from the register.