ZK-ARE H.D.82A Tiger Moth (c/n 82962)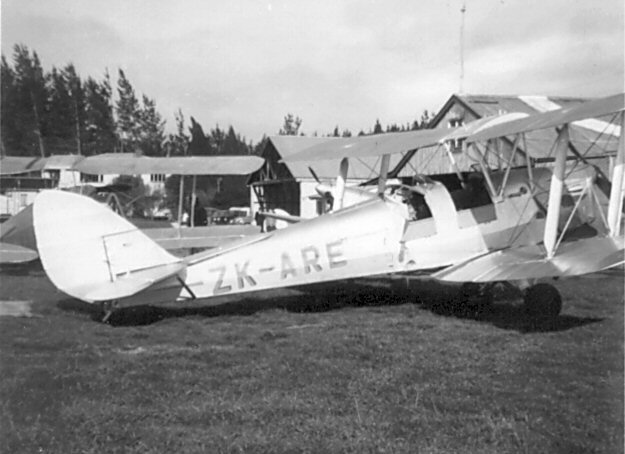 A very cluttered shot. What with all the hangars, Tigers and trees in the background, it's
almost difficult to pick out ZK-ARE, (ex NZ877) in this photograph taken at Wellington in
1949. The aircraft was owned and operated by the Hawera Aero Club at the time. It was
sold to Auster Air Services Ltd in 1955 and converted to a topdresser. ZK-ARE crashed
near Timaru later that year, stayed on the register until 1957 and then was written off.