ZK-ARA Percival P.44 Proctor 5 (c/n Ae.23)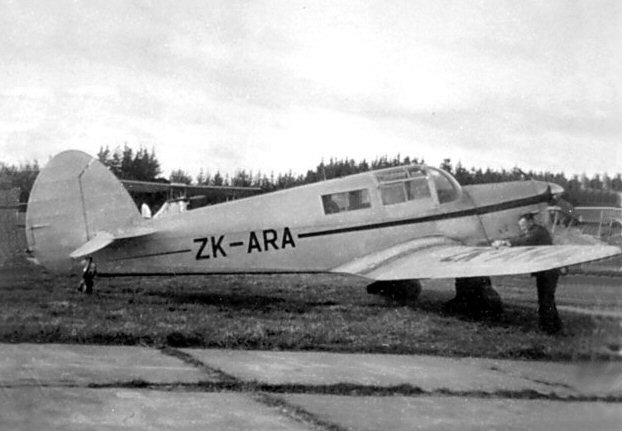 This Proctor was the former G-AHGO imported in 1948 for E.J. Bland of Rakaia who named it
'The Wendy Rose'. It passed to the Middle Districts Aero Club in 1952 and to Rolvin Airways
Ltd in 1958. It was withdrawn from use at Palmertson North in the late 1960s, and its registration
was finally cancelled in 1969.