ZK-AQZ Percival P.44 Proctor 5 (c/n Ae143)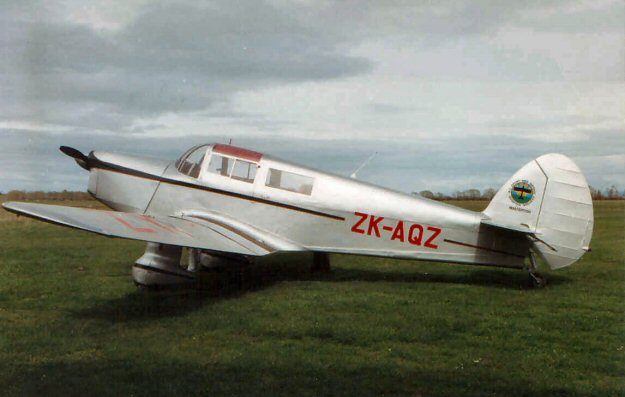 This Proctor 5 has been restored and is still flying. It was one of the last Proctors ever built
(1948) and was originally imported in into New Zealand in that year by Ernie Clark of Christchurch,
the Percival agent, and used as a demonstrator. The aircraft subsequently passed through various
owners and went to the Golden Age Flying Society (GAFS) at Omaka, near Blenheim in 1972. When
this ceased its activities in the late 1970's, the assets passed to the Sport and Vintage Aviation Society
(SVAS) at Masterton where the aircraft was originally displayed in a static condition only. It has now
been brought up to airworthy condition with the SVAS. The shot above is from Ian Brackley (via
the Ken Tilley collection) and was taken in 2001. Despite this it is displayed in authentic period
livery with the SVAS logo on the tail. It is unusual (and very gratifying) to see it exhibiting a full New
Zealand registration (instead the now normal "last three").