ZK-AQP Douglas DC-3CS1C3G (c/n 16149/32897)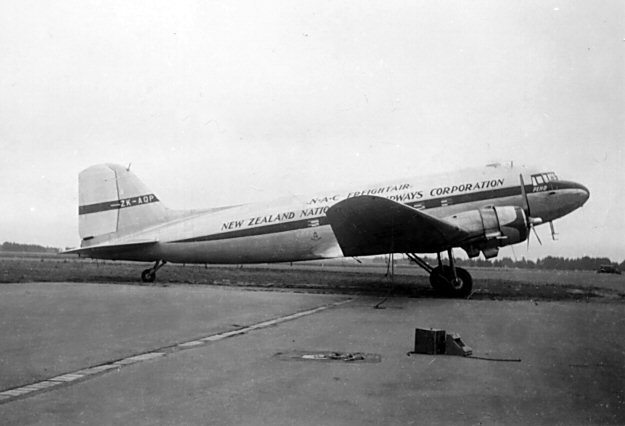 ZK-AQP was an ex C-47B-30-DK built in 1945. It served with the RNZAF as NZ3538.
It was to have been civilianized as ZK-AOG but, in the event, that registration was not taken
up and it became ZK-AQP instead. It was converted to freighter configuration in Australia in
1947. In 1965 it was withdrawn from NZNAC service and returned to the RNZAF as a
paradropper. Retiring from the military a second time in 1978, it was sold in Singapore to
Island Associates of Moroni, in the Comoros Republic as D6-CAF. It wasn't actually ferried
from Auckland to Singapore until 1 Feb 1981. It then went to the South African Air Force as
6858. It was converted to prop-jet standard by Wonder Air sometime in the 1990s (designated
a DC-3C-TP) and by 1997 it was on the books of Dodson Aviation of Ottawa, Kansas, USA
as N146RD. This old bird was last sighted at Olathe, Kansas in August 2000 and is currently
up for sale..