ZK-AQK Percival P.44 Proctor 5 (c/n Ae.79)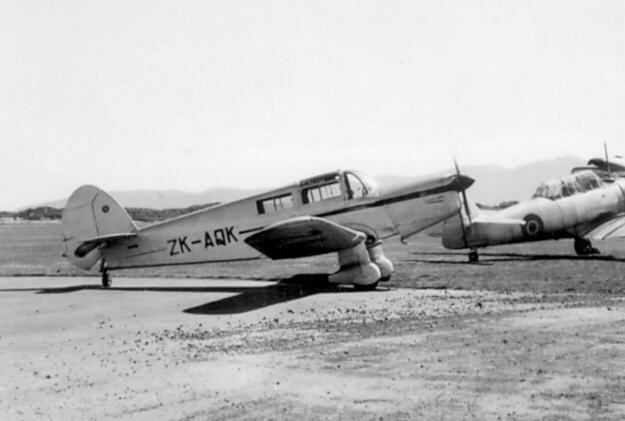 This is the mate to ZK-AQJ and was imported at the same time. This one went to a private
owner in Gisborne. At one time is was operated by Southern Scenic Air Trips Ltd. It was
withdrawn from use at Roxburgh in 1965, but returned to the register in 1977. The aircraft
was restored but is not currently airworthy. It wsa displayed at the Ashburton Aviation Museum
at one time but is now with the owner at at Dunsandel. Ken Tilley provides (below) a later
shot of it, probably in the early 1950s.