ZK-APX Airspeed A.S.10 Oxford I (c/n 1604)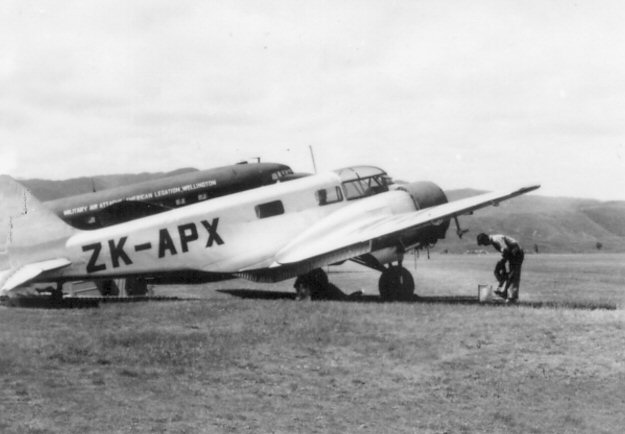 Considering that 8,751 Oxfords were built before and during WW II, very few of them
found their way onto the world's civil aircraft registers. In the UK, several were converted
into the Airspeed A.S.65 Consul variant. The Australian Department of Civil Aviation refused
to give them Cs of A at all. Two Oxfords appeared on the New Zealand civil regisster -
ZK-APX and ZK-APY - and even these were soon returned to the RNZAF for disposal.
This shot, and that of the following entry are, therefore, quite rare. This machine was previously
the RAF's BF857 which went to the RNZAF as NZ1336. The legend on the C-47A in the
background reads 'Military Air Attache American Legation Wellington'. This shot was circa
1948.