ZK-APN DHC-1 Chipmunk (c/n 21)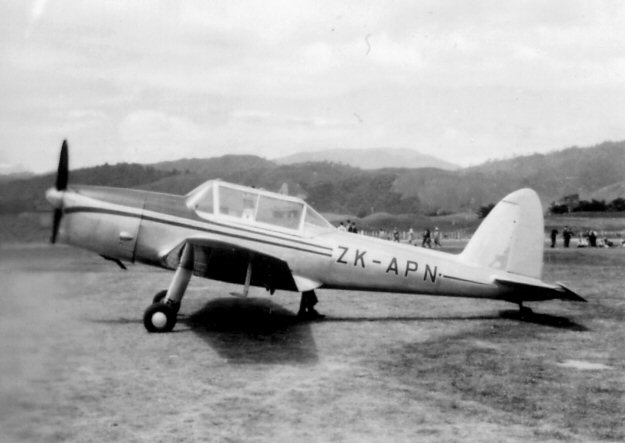 Here's ZK-APN wearing standard de Havilland Canada livery (this one in green trim) at
Wellington in 1949. It was owned and operated by the Wellington Aero Club. On
2 Sept 1950, the aircraft suffered an engine failure at 450 feet after take off from Rongotai
airfield, and some 400 yards from shore. It crashed into Lyall Bay, Wellington. Both occupants
were rescued (the female passenger by 13 year old Lewis Ferris). The photograph below is
from the Rodney Brown collection.