ZK-APM de Havilland D.H.82A Tiger Moth (c/n 3226)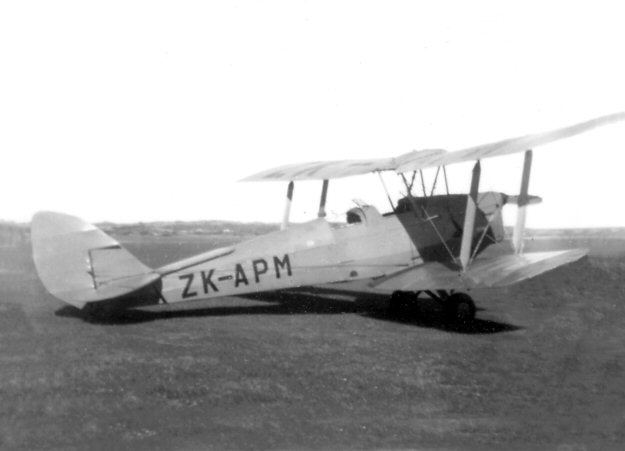 ZK-APM was a pre-war Tiger, built at Hatfield and registered to the London Aeroplane Club
as G-ACWB. In 1940 it was shipped the RNZAF and became NZ737. This machine had a
whole series of heavy landing accidents whilst in the hands of cadet pilots during WW II. In
1947 it was converted to civil standards by Airwork NZ Ltd. and sold to the NZ Insurance
Company on behalf of the Marlborough Aero Club, in whose service it is seen above. It was
sold in 1963 and had a couple more owners before diving into the sea off Te Araroa when
the engine failed to respond after recovering from a spin on 26 January 1979. Fortunately the
pilot escaped without major injury. It was, to some extent, recovered from the sea, and was, in
the late 90s, still in store at Featherston.