ZK-APB Douglas DC-3CS1C3G (c/n 15945/32693)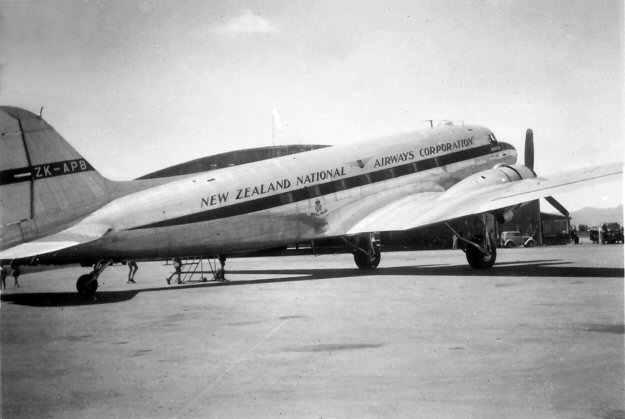 I apologize for the cropping, but at least this image is better than most of my New Zealand
collection. Originally a C-47B-25-DK, this was NZ3534 with the RNZAF, and was converted
for civil use by ANA in Melbourne. It was used in the aerial agriculture industry by Airland (NZ)
Ltd. in 1966. From there it went to Fieldair. It was finally withdrawn from use in 1981 with a
TTA of 41,588 hours. It was then used as a restaurant and bar at Mirimar near Wellington. The
aircraft has since been dismantled and the nose section is now with the NZ Sport and Vintage
Aviation Society.