ZK-APA Douglas DC-3CS1C3G (c/n 16964/34224)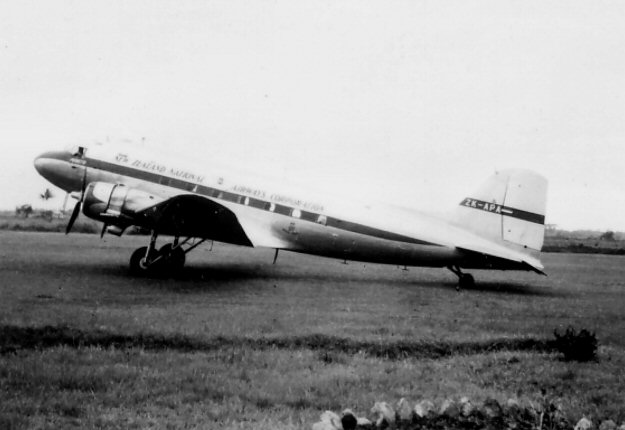 Blurry image of ZK-APA, an ex C-47B-45-DK (45 -0961) and RNZAF NZ3555. Another
of the ANA conversions, it was delivered to NZNAC in October of 1947. Large "tourist"
type windows were added in 1964 converting it to "Skyliner" standard. ZK-APA was withdrawn
from NZNAC service in 1966 and then leased to Polynesian Airlines as 5W-FAC. It unfortunately
crashed at Faleolo Airport in Apia, Western Samoa on 13 January 1970 after encountering wind
shear on takeoff. All 32 persons on board were killed.