ZK-AOS Lockheed 18-56 Lodestar (c/n 2537)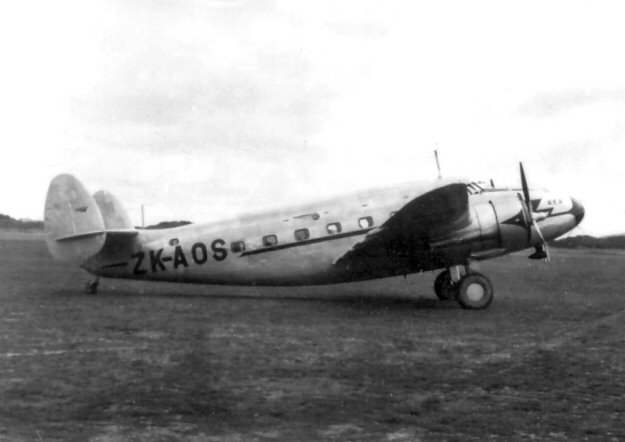 Sister ship to ZK-AOP. It was also an ex C-60A-5-LO having USAAC serial 42-56044
and then became RAAF A67-4. Its wartime call sign was VHRAD. Sold to New Zealand
National (probably Union Airways, in actual fact) in early 1947. Named "Kea". Sold in the
USA in 1951 as N60C although was sighted in derelict condition at Ascuncion Airport, Paraguay
for several years in the 1970s.