ZK-AOJ Douglas DC-3CS1C3G (c/n 15700/27145)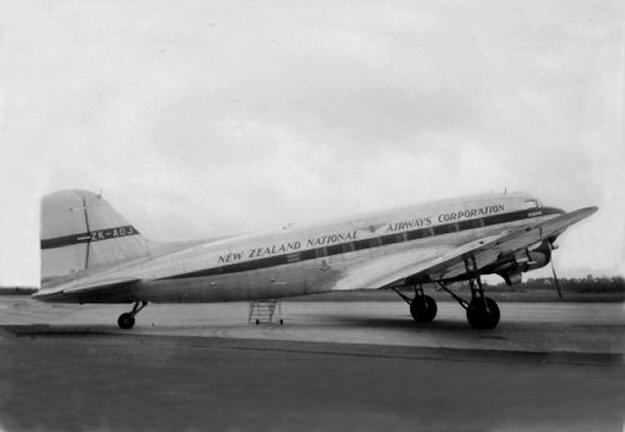 Another unconstrasty shot. ZK-AOJ was previously C-47B-20-DK 43-49884 and NZ3533.
It was converted to a civilian DC-3 at Palmerston North in 1947. Like many of NZNAC's
machines it was later converted to Skyliner status in 1964 and named "Whangarei". It was
leased to Polynesian Airlines in Fiji in1967, returning to NZNAC the next year. It was then
sold to Lao Airlines as XW-TDI in 1968, finally crashing and being written off at Ban Honeisai,
Laos on 30 June1971.