ZK-AOE Douglas DC-3CS1C3G (c/n 16383/33131)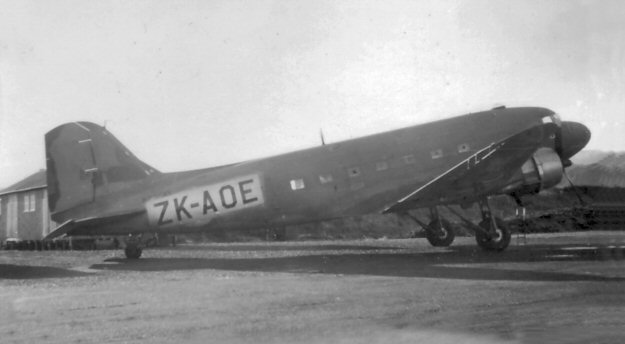 This is how the ex-military C-47s were delivered to the airlines at the end of WW II. Now,
this one was such a heap that it did not, in fact, enter passenger service, but was relegated to
freight duties. It crashed on a ridge at Port Underwood, (Marlborough Sounds, in the South
Island) on 9 Aug 1948 killing the crew of two.