ZK-ANZ Percival P.34A Proctor III (c/n H.550)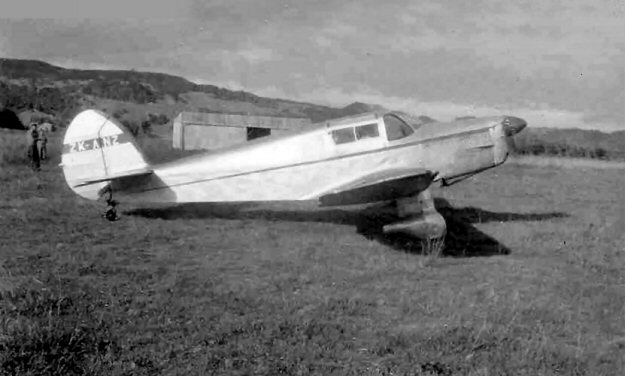 This Proctor was ex-RAF LZ792, civilianized in 1947 as G-AIYF. However, it was exported almost
immediately to New Zealand and it is doubtful it ever carried the UK registration other than, perhaps,
a crude painting over its camouflage. It went originally to the Wanganui Aero Club, but was owned by
Tom Revell in the 1950-53 era. Tom was a realtor at the time specializing in the sale of rural and farming
properties. He was an ex RNZAF F4U driver (the Proctor must've appeared tame!) and kept the
Proctor at Auckland's Mangere airport. Both shots of this Proctor are clearly less than outstanding!
The above was taken by Brian Perry with Tom doing a run up at one of the farms prior to departure.
My own shot (below) is even poorer and was taken circa 1952. ZK-ANZ was broken up at
Ardmore in 1958. Brian indicates that pieces of mainplane fabric were shed during a bad weather
flight in the mid 1950s, no doubt contributing to its withdrawal from service.