ZK-ANT Miles M.65 Gemini 1A (c/n 6322)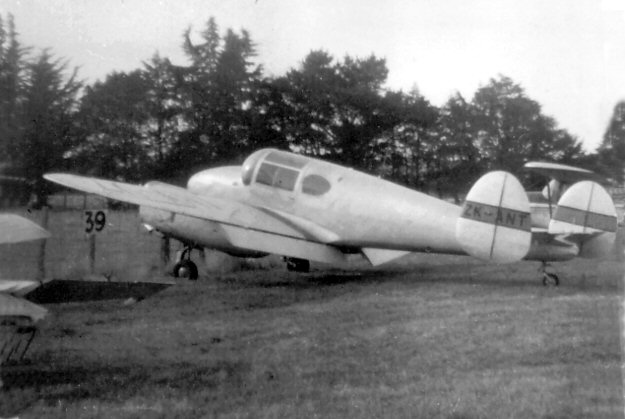 This Gemini was built in 1947 and imported for the Wellington Aero Club. The date and
venue of this shot are unknown. The aircraft was restored and is on display as a static model
in the Museum of Transport and Technology in Auckland.