ZK-ANP de Havilland D.H.82A Tiger Moth (c/n 3832)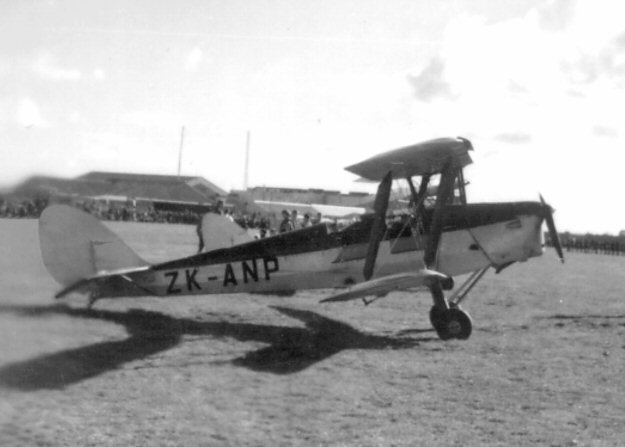 ZK-ANP was a pre-war UK-built Tiger originally imported for the Waikato Aero Club as
ZK-AHB. It was gifted to the RNZAF as NZ707 in 1939. After the hostilities it went to the
Wairarapa and Ruahine Aero Club. In 1952 it was converted to a topdresser and went to
W. Bower and Co of Pahiatua. Following collision with a fence in 1953 it was repaired using
parts from ZK-AIH(NZ822), ZK-AIV(NZ741), and ZK-ASD(NZ813). Following a
succession of private owners it wound up with the Hawkes Bay and East Coast Aero Club
in 1960. It crashed at Bridge Pa Aerodrome near Hastings on 6 September 1968 whilst
practicing in a dog-fight sequence for an air display the following day, being finally written off.
This machine had suffered no less than ten major accidents during its career, one whilst in RNZAF
colors and service and nine after it was demobbed!