ZK-ANB Lockheed 18-56 Lodestar (c/n 2383)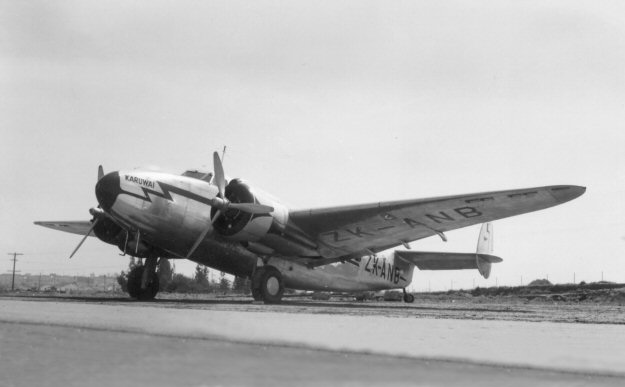 This machine was built as a C-60A for the USAAC with serial number 42-55946. It went to
the RNZAF as NZ5309 and was sold to Union Airways in 1946. My shot shows it with NZNAC,
circa 1950, named "Karuwai". Like most of NZNAC's Lodestars ZK-ANB was repatriated back
to the US in the early 1950s. This one became N4640V. It went to Canada as CF-IAX with Gulf
Radair and then went to Lear's at Santa Monica in 1958 to be converted into a Learstar, returning to
Canada as CF-BAL for the British-American Oil Company. It was reported to be active in Canada
as late as 1990.