ZK-CJU Transavia PL-12 Airtruk (c/n 1239)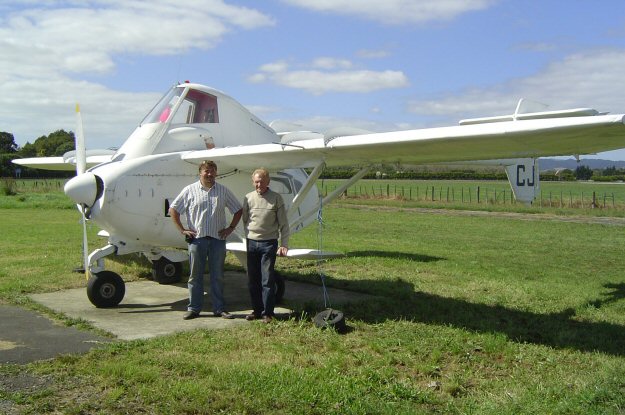 The above shot comes from Arthur Ruddenklau and was taken at Ardmore in 2008. Arthuir has
purchased -CJU and has disassembled the aircraft and transported it to Waimate; where he is
currently paint stripping it and preparing it for rebuild. This will be carried out in Timaru by Avtek
under the watchful eyes of Bruce Robertson and Neil Bolton. Seen above with the machine are
Arthur and John Barr (Owner of Barr Bros. Ltd & Barr Bros. (HB) Ltd, who operated a number
of Airtruks in New Zealand). Barr Bros closed it's aerial topdressing wing in the late 80's and all
the Airtruk's were sold except CJU which John kept. The aircraft was kept in his hanger at
Ardmore for a number of years without flying and sadly for the last few years it's been outside and
exposed to the elements, hence the rebuild. The aircraft hasn't flown since 1991.

.