ZK-CGO Victa Airtourer 100 (c/n 57)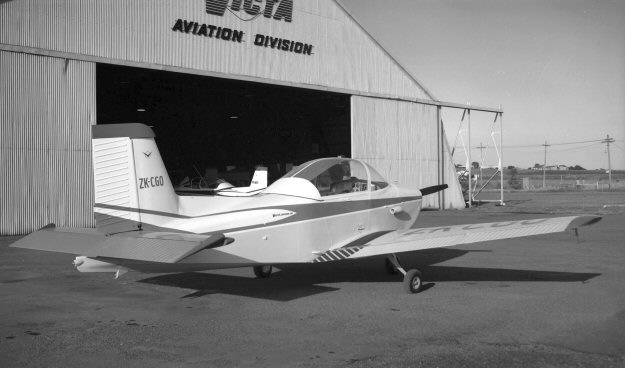 This Airtourer, built in May/June 1964 went straight from the production line to New Zealand.
Greg Banfield saw it looking spic and span at Bankstown on 26 June 1964. It sustained serious
damage in a crash at Whangarei in January 1965. Bits of it plus other Airtourers were rebuilt by
NZNAC the following year (1966) into ZK-CRG and given the c/n FS.2 . It was withdrawn
from use at New Plymouth in 1978 although not officially cancelled from the register until 1986.