ZK-CDI Yeoman-Haynes 250 (c/n 110)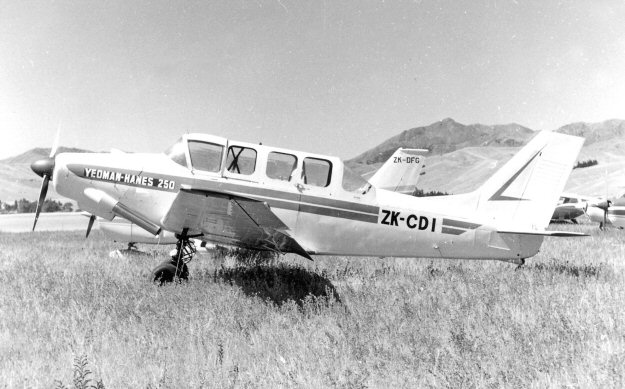 This aircraft was a three seat version of the original Yeoman YA-1 Cropmaster. The photo above
(via Geoff Goodall) was taken by Ray Deerness at Omaka in January 1973. The aircraft was
originally shipped to New Zealand from Sydney (ex VH-DEQ) in February 1964 as a newly built
YA-1 Cropmaster 250 for Farmers Aerial Topdressing Co Ltd of Invercargill. The image below,
by David Kelly shows it at that venue in February 1964 as a regular ag aircraft. After a few years
in ag work in it was sold to a private owner I. H. Hanes of Horotiu NZ in 1968, who removed the
hopper and rebuilt it as the one-and-only "Yeoman-Hanes 250" 3 seater. It flew as a private air-
craft for the next 15 years at least, later retired and was then up for sale for some years. In 2001
it was purchased by Fred Burke of Wagga, (either senior or junior) and registered in Australia as
VH-FBC. It has now been stripped right down to its Wackett fuselage frame for a long-term rebuild
to fly and probably to satisfy CASA that the Hanes modifications have been removed. Finally, at the
foot of the page is an undated shot taken by Sandy Ferguson taken at Nelson Airport.