ZK-BUG Cessna 180A (c/n 32960)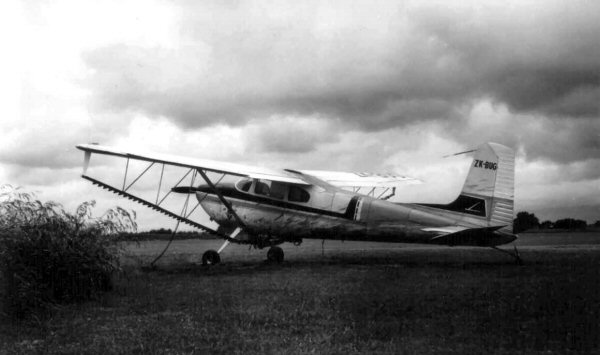 A 180 with the full spray bar treatment. Provenance or venue of this image unknown,
although theoretically it is "outside the era" of my collection. Circa 1957. This aircraft
was assigned the US registration N9663B before being exported, but whether it actually
carried that number or was painted as ZK-BUG in Wichita is not clear. When Rural
Aviation (the agricultural Cessna dealers) imported it they gave it the name 'Bugs Bunny'
and operated it themselves until 1965. It then passed to Dalcom Aviation Training Ltd
of Wanganui, and then changed hands again several times by 1985 before it was registered
to J.H. McEwan of Auckland, in whose name it is currently registered.