ZK-BQG Cessna 172 (c/n 28480)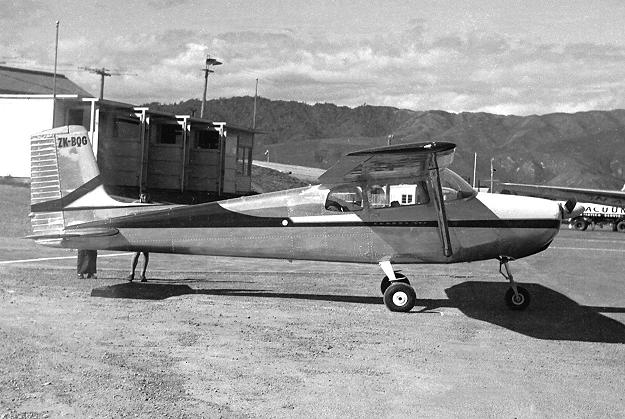 One of the first of the Cessna tricycle gear aircraft on the New Zealand register. This shot
was taken by Jim Dyson in 1956 (reproduced here courtesy of David Molesworth). This
aircraft had the US registration N5880A assigned before beiung exported to the New Zealand
dealer, Rural Aviation of New Plymouth. It is seen here at Auckland. In 1958 it was on the
strength of the North Otago Aero Club. It was purchased in 1960 by D.H. Rutherford and
is still currently registered to the same owner.