ZK-BMQ Percival P.50 Prince 3C (c/n P.50/38)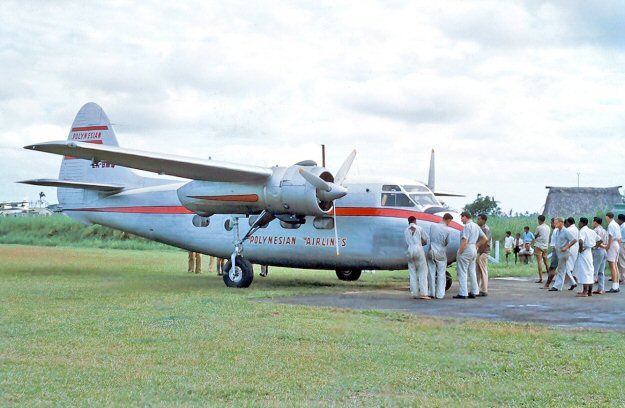 In 1961 the newly formed Polynesian Airlines operating in Western Samoa (now The Independent
State of Samoa) began service with this New Zealand registered Prince. Originally it was the first
of three Princes ordered by the Royal Australian Air Force in 1952 and serialed A90-1. (Its RAF
serial of WZ409 was not taken up). Declared surplus in 1955, it was sold to the Royal Aero Club
of NSW in1958 as VH-RSX. Not being really a good training machine was sold in 1959 to
Polynesian and is seen above in Fiji on its delivery flight in this 1959 shot from the Civil Aviation
Historical Society of South Australia image. It apparently carried thr name 'Princess Maureen'.
It flew the Apia (Faleolo) to Pago Pago route regularly until 4 December 1960 when it burst a tire
on landing at Faleolo and ran into a ditch. It languished there until at least 1966, although was
not cancelled from the ZK- register inn June of 1961. In the event Polynesian replaced it with a
couple more Princes ZK-BYN and -BYO (suckers for punishment?) and flew them for a couple of
years.
(Apropro of nothing, I used to fly in their HS.748s several years later from Apia to Pago Pago when
business took me to that part of the world. By that time the country had received its own 5W-
nationality allocation.).