ZK-BLL Cessna 180 Float (c/n 32028)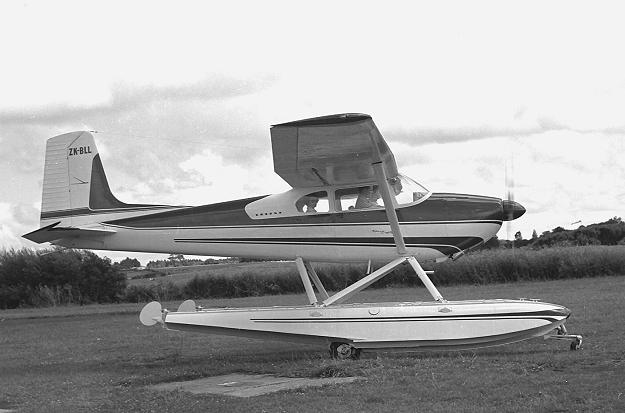 This Cessna is clad in very expensive footwear. These EDO Amphibious Floats did
not come cheap. This 180 was also seen flying with a regular undercarriage, although
Jim Dyson managed to shoot it as a floatplane in 1955. (Photo courtesy David Molesworth).


At the time the aircraft was operated by Northern Aviation Ltd of Whangerei. It had several
different owners before crashing at Willoughby, near Ashburton on 15 May 1980. Whether
it was a seaplane or landplane at the time I do not know.