ZK-BLC Piper PA-22 Tri-Pacer (c/n 22-3592)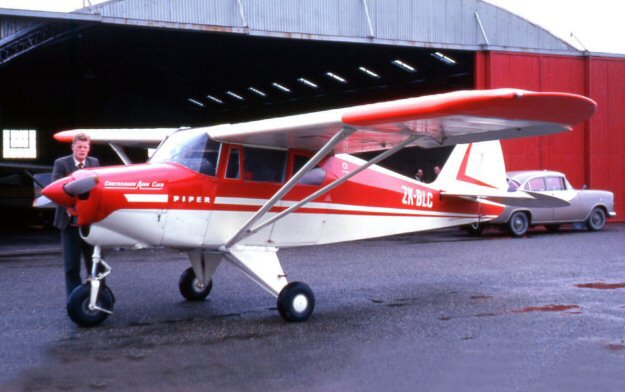 This photo is from the Ivan Prince collection and was taken in the 1960s judging by the
Vauzhall Velox at right. Originally owned by the Wanganui Aero Club, ZK-BLC had
passed to the Canterbury Aero Club of Christchurch when this shot was taken. It crashed
on landing at Tapanui, near Gore in October 1965 and was rebuilt as ZK-CPJ. -CPJ is
still currently registered - to A.J. Harmer of Ashburton, who acquired it in 1983.