ZK-BLB Piper PA-22 Tri-Pacer (c/n 22-3379)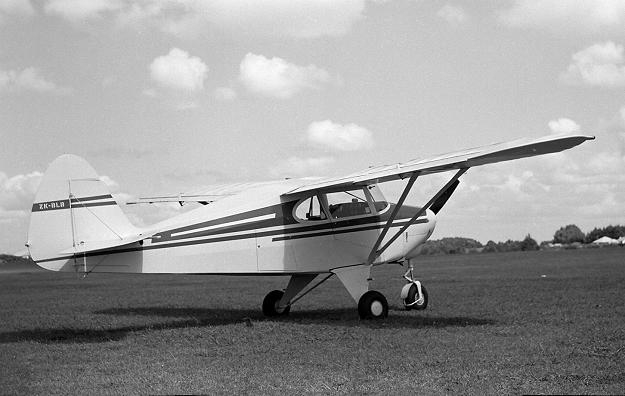 Fortunately Jim Dyson's nice shot above (via David Molesworth) is sharp enough to be able
to discern the miniscule rego on this typical Tri-Pacer. (In a few years time, Tri-Pacers would
be shipped with a gap in the fuselage strip for a large scale rego to be painted on). This Piper
was sold by the distributors, Airwork (NZ), to a private owner in Christchurch at the end of 1955.
It had several owners during the next 20 odd years including the Tauranga Aero Club and Christ-
church Central Flying School. It was privately owned when it was written off in a crash near the
summit of Titiokura Hill, 30 km from Napier in October of 1978.