ZK-BKV Piper PA18A Super Cub (c/n 18-4643)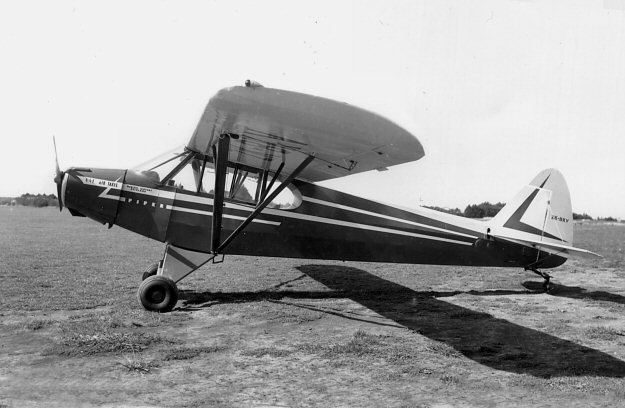 Auckland Aero Club owned a fleet of Piper PA-18s in the mid 1950s as "Air Taxis". This was
one of them, photographed at Mangere in 1957. It was with the Manakea Flying School in 1973
and then went to Boyd Motors, Ltd in 1975. After several other owners it is still on the New
Zealand civil register and is curently registered to Ace Aviation of Masterton.