ZK-BKG Cessna 180 (c/n 30376)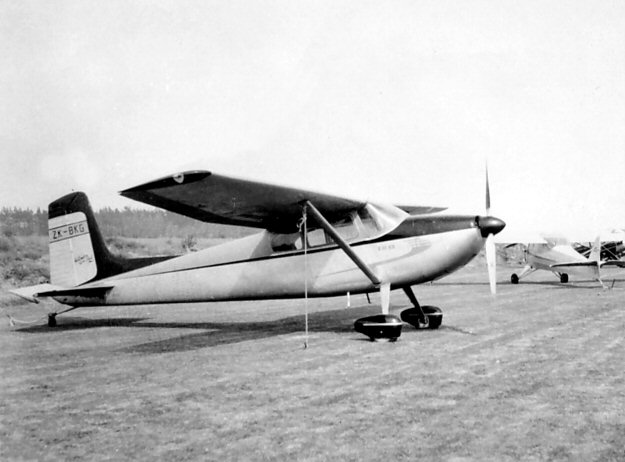 This Cessna was not brand new when imported, having flown in the US as N1676C for
a period. It was not a topdresser when imported and was purchased as a club machine
by the Wellington Aero Club in October of 1955. It went to Aerial Work (Marlborough)
Ltd of Blenheim in 1960 although oddly was never used as a topdresser (which is undoubt-
ably why it is in such good shape today). It then passed to the North Otago Aero Club in
1961. Following a couple of private owners it was purchased by Richard Royds (who is
also co owner of Aoraki Mount Cook Ski Planes), and with whom it is still registered, as
his personal hack. Richard advises me that the aircraft is, in fact, still on wheels, albeit sans
spats. He also indicates it is the oldest Cessna 180 still flying in New Zealand.