ZK-BHX Fletcher FU-24 (c/n 25)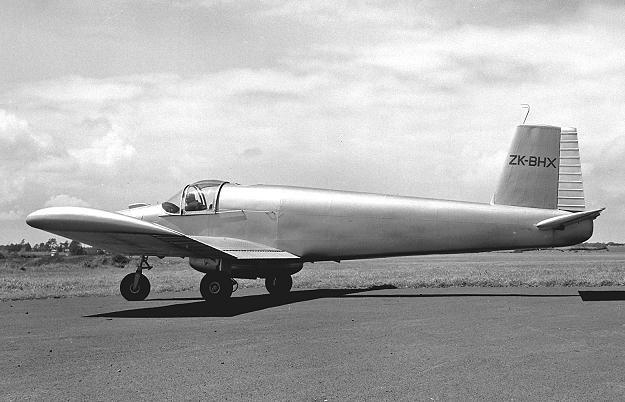 Here's another Jim Dyson shot (via David Molesworth) of a brand new Fletcher, just off
the Cable-Price production line, sans any livery whatever. It went to Barr Brothers Ltd
of Auckland, (as "The Flahgship") although I have not seen images of it in their markings.
ZK-BHX was written off when it stalled and crashed at Warkworth on 7 Feb 1959.