ZK-BHS Fletcher FU-24 (c/n 20)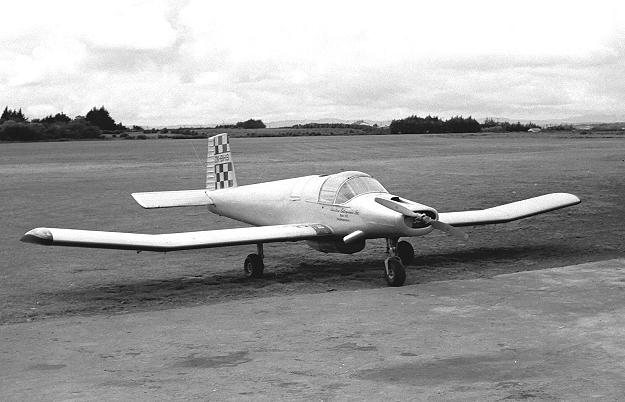 This view by Jim Dyson (via the David Molesworth collection) of Fletcher FU-24 ZK-BHS
is an excellent study in the crank wing design, and also shows the all flying tailplane to advantage
(the whole horizontal stabilizer is elevator). It is carrying the checkerboard tail of Robertson Air
Service Ltd although the full company name had yet to be painted large on the fuselage as became
the standard later on. Delivered in August of 1955, this one didn't last long, since it crashed just
over a year later (Oct 1956) and was written off.