ZK-BGZ Tipsy Belfair (c/n 532)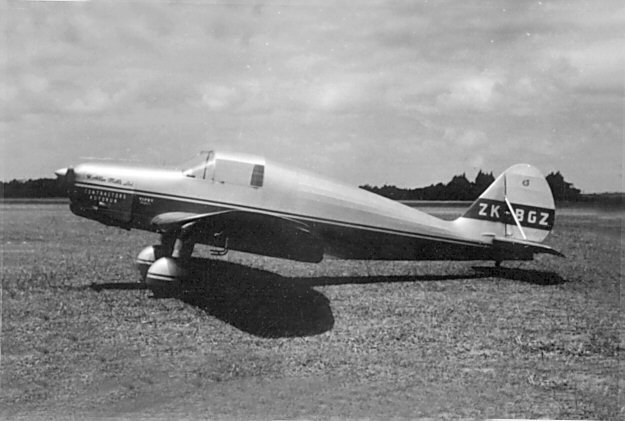 I have images of this machine in two different ZK- liveries plus a shot of it in Belgium before
it emigrated. The above shot shows it soon after it arrived and, at the bottom of this page is
a nice image by Tipsy officianado Willem Ronge (if you're a Tipsy person (!) go to his website
at: http://www.tipsy-histories.com/site/tussen.htm)
My lower shot taken at an air show in Hastings in 1955 shows it with a more "standard Tipsy"
livery. Incidently, another view can be seen on my collection in Ron Dupas' excellent site at:
http://1000aircraftphotos.com/Contributions/Coates/2144.htm
As indicated above, it was previously OO-TIB, and was purchased by A.H. Mills of Rotorua
in December of 1954. In October 1956 it passed to E. Wilkie but was written off in a crash into
the pine forest in December of that year. After salvaging the engine, the remains were burned.