ZK-BGQ Grumman G-44 Widgeon (c/n 1391)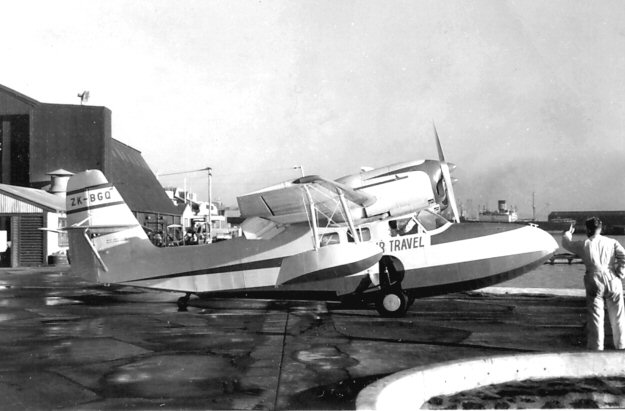 I have never been happy with this shot. Perhaps because the background is so cluttered and
the foreground so oily). Anyway, this Widgeon was a former US Navy J4F-2 (BuAer 37761)
which was civilianized as N67193 in 1947. It was then sold to Reseau Aerien Interinsdair (RAI)
dba Air Tahiti as F-OAGX. When New Zealand Tourist Air Travel Ltd was founded by Harry
English out of the old Amphibian Airways in 1954 he acquired the Widgeon after it had been
thoroughly overhauled by TEAL. A second aircraft, ZK-BPX was added in 1960. ZK-BGQ
was damaged beyond repair in an accident in November 1963, but not stricken from the register
until 1980.