ZK-BGH Cessna 180 (c/n 31124)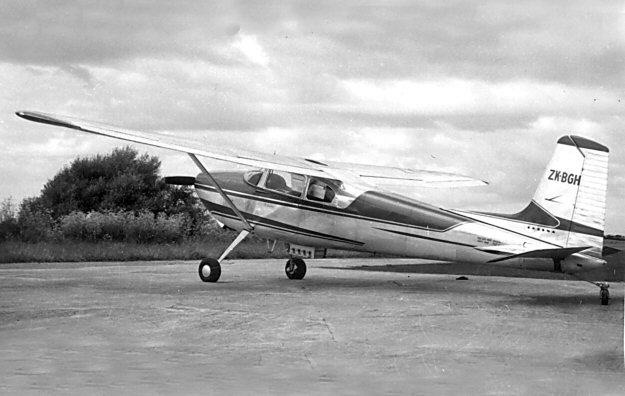 These agricultural Cessnas never looked this pristine again once they started working. As
I have indicated elsewhere, some of the Aussie ones I saw were absolutely gross! ZK-BGH
was operated briefly by Aircraft Services (NZ) Ltd out of Whangarei but after only a couple of
months went to Northern Air Services of Te Kuiti as their "No 4". It hit a ridge whilst topdressing
in the Matiere area in January of 1959 and was written off.