ZK-BGE Cessna 170B (c/n 26455)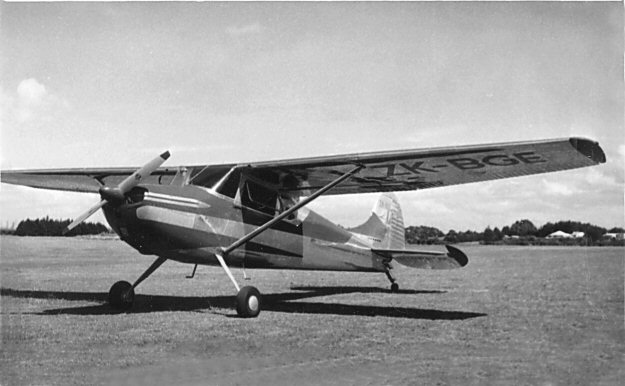 ZK-BGE was brand new and gleaming when these shot were taken in early 1955. Mine is
above and Jim Dyson's (via David Molesworth), below. It had been taken on charge at the
Auckland Aero Club in November 1954, who named it "C.B. Smith" (a past secretary?).
On 2 April 1960 it ran off the airstrip at Daragaville into the scrub and was badly damaged.
It was sold back to the distributors, Rural Aviation, "as is". In the event they broke it up for
spares (or "reduced to produce", as we used to say).