ZK-BFD Cessna 180 (c/n 30867)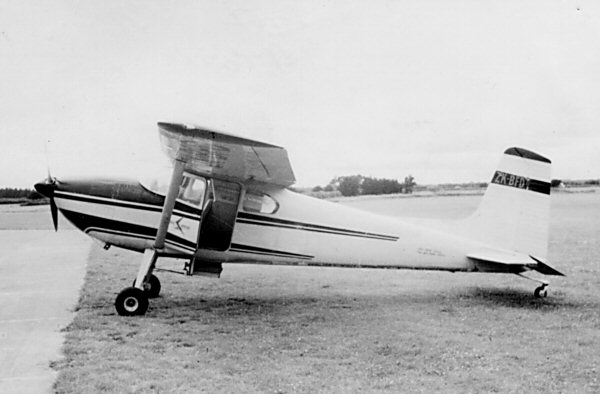 Washed out photo of a topdressing Cessna. Another of Rural Aviation's vast fleet.
Incidentally, the original ZK-BFD was to have been the BCPA DC-6 VH-BPE which
crashed near San Francisco in Oct 1953 (before it could be re-registered ZK-BGD).
Anyway, this Cessna was imported in July 1954. It served Rural for three years and
then had a series of topdressing owners, winding up with Barr Birothers in the early
1960s. ZK-BFD undershot a landing at Awhitu on 8 April 1965 and was written off
when it hit the end of the airstrip. It was maintained on the register until 1968 but never
rebuilt.