ZK-BEZ Cessna 180 (c/n 30617)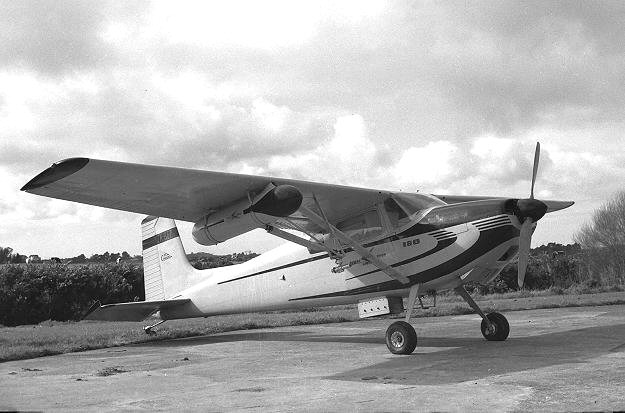 These Rural Aviation machines had the rego painted in a non contrasting color on the fin
and even with a nice clear shot such as Jim Dyson's above, (via David Molesworth) it's
just not discernable. Note open hopper. This aircraft was sold to the Hawkes Bay and
East Coast Aero Club in 1957 (and named "City of Hastings"). After several owners it
was last registered to Mount Butt Aviation Ltd of Ashburton in 1973. Exact fate, anyone?