ZK-BEL Cessna 180 (c/n 30614)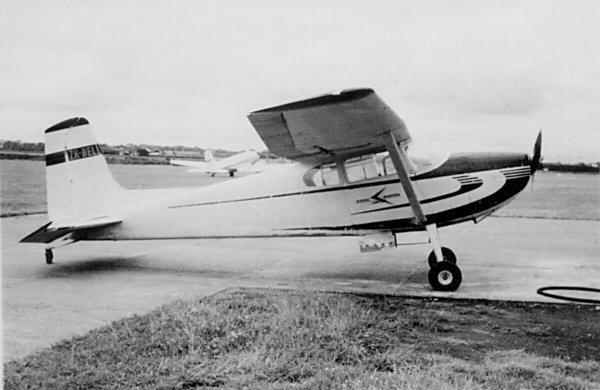 Rural Aviation of Auckland were large users of topdressing aircraft in the 1950s, many of
which were Cessna 180s. ZK-BEL was typical.. This company was, I believe, either a
forerunner of, or a completely different company from, Rural Aviation 1963 Ltd. Anyway,
this aircraft survived its tour of duty as a topdresser and, in fact, participated in the Around
New Zealand Air Race 2004. The nice contemporary image below is via www.airrace.co.nz
Surprisingly, it is carrying the full ZK- rego!