ZK-BEH Cessna 180 (c/n 30560)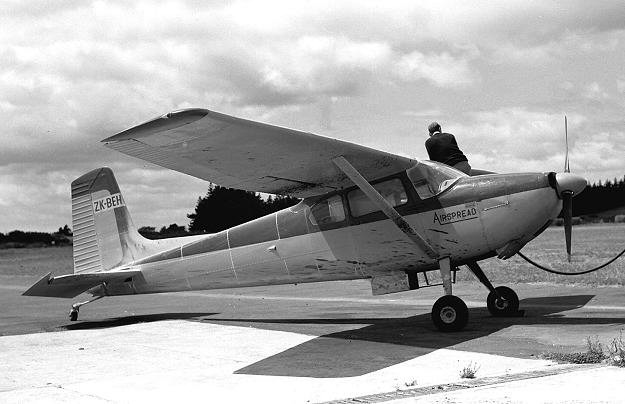 Another "working" Cessna. In 1954 Airspread began replacing its ageing Tigers with
Cessna 180s. ZK-BEH was one of them. This shot was taken by Jim Dyson and is
presented here courtesy of the David Molesworth collection. On 22 May 1956 the
aircraft failed to take off from Waimana, near Opoptiki, (overloaded?) hit some trees,
and was written off. It languished on the register until 1961 and then was cancelled.
Doubtless plans to repair it were abandoned.