ZK-BED Miles M.38 Messenger 4A (c/n 6350)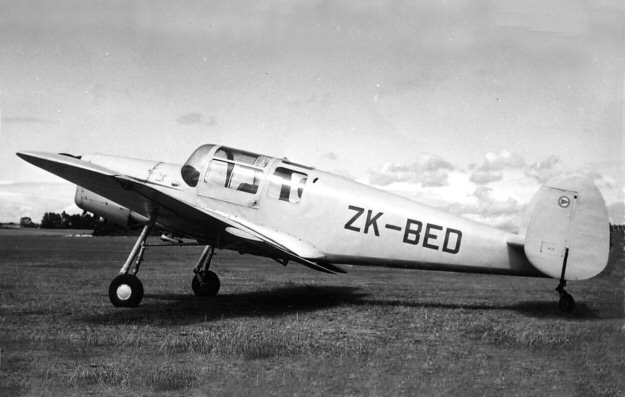 Only five Messengers were imported into New Zealand (and one of those very recently as
a sort of latter-day classic). ZK-BED, one of the two Mark 4s had been built for the RAF
as an Army Co-operation Messenger 4A with the serial number RH425. It was civilianized
in 1948 as G-ALAF and exported to New Zealand early in 1954 for the Waitomo Aero
Club. My shot of it above, seen shortly after its arrival somewhat hides the triple tail layout.
It was later painted in a much more exotic livery. As in Australia (albeit at a somewhat later
date - circa 1967), all wood bonded (glued together) aircraft such as most Miles types (and
also Ansons, Proctors, etc) were withdrawn from use in New Zealand unless very expensive
modifications were made. This particular machine was damaged by storms at Ardmore in
1967 and, in view of the directives outlined above, was not repaired.