ZK-BDT Auster J/1B Aiglet (c/n 3118)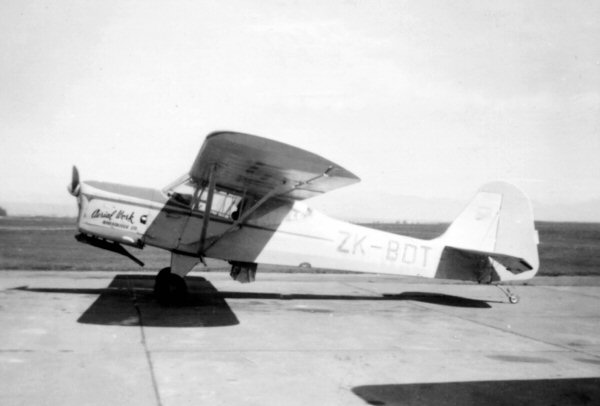 The original ZK-BDT was to have been another Tiger Moth, but this mark was not taken up,
and given to this Aiglet of Aerial Work (Marlborough) Ltd instead. It was doubtless imported
through the British Aircraft Ltd dealership. This aircraft crashed on Mount Guppa, near Hira
on 26 Nov 1956. The registration was officially camcelled in 1960.