ZK-BDQ Auster J/1B Aiglet (c/n 3119)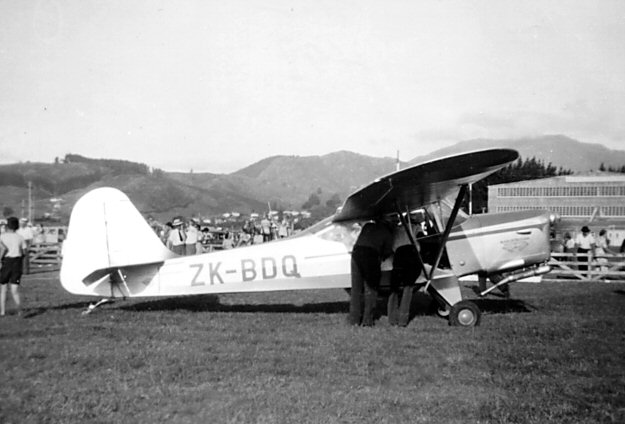 It is extremely likely that this is the airframe which was damaged at sea in transit to New Zealand,
and, although some sources attribute two different assignments to this registration, this is probably
the one and only. The time between the construction of this aircraft (Feb 1954) and its registration
in New Zealand (Oct 1954) is inordinately long. It probably took that length of time for the importers,
British Aircraft Ltd, to repair it before it was able to be registered. Anyway, it was in good shape
when this shot was taken at air show in Hastings in 1954, and where the nicely laid out cockpit is
drawing attention. This aircraft is reputed to be still more or less in one piece and in storage at
Christchurch.