ZK-BDJ Auster J/5G Autocar (c/n 3069)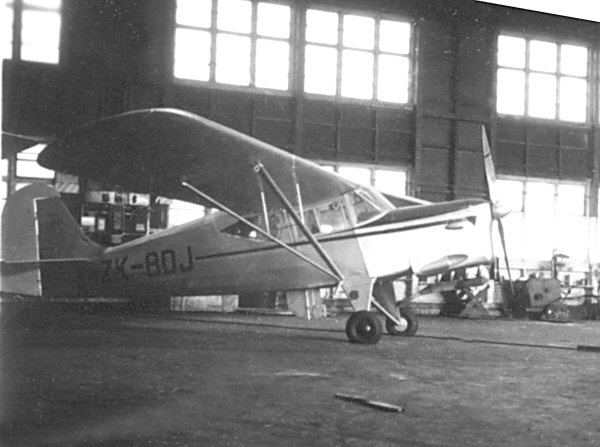 The J/5G was a progressive development of the Autocar powered by a 155 hp Blackburn
Cirrus Major engine. It was often officially referred to as the Cirrus Autocar. This example
is seen here whilst new (1954) in the hangar at Palmerston North. ZK-BDJ was written off
in a crash at Wallacetown on 16 June 1982.