ZK-BDB Cessna 180 (c/n 30462)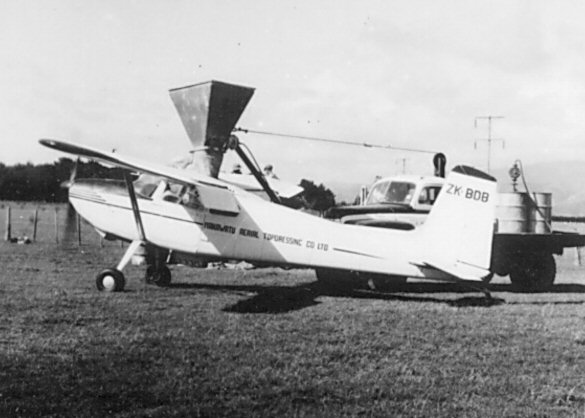 This was the first of several Cessna 180s imported in June 1953 for Manawatu Aerial
Topdressing Co Ltd. Here it is "workin' on the farm" in late 1953. It was rebuilt in
the 1980s as ZK-CWL and was acquired, in January of 2000, by Arisaig Ltd of Wellington.
For some reason it they had it re-registered back to ZK-BDB in April of 2003. As such
it is still current under that identity and registered to Patchett Ag-Air Ltd of Blenheim. A
shot of it as ZK-CWL would be nice!