ZK-BCX de Havilland D.H.98 Mosquito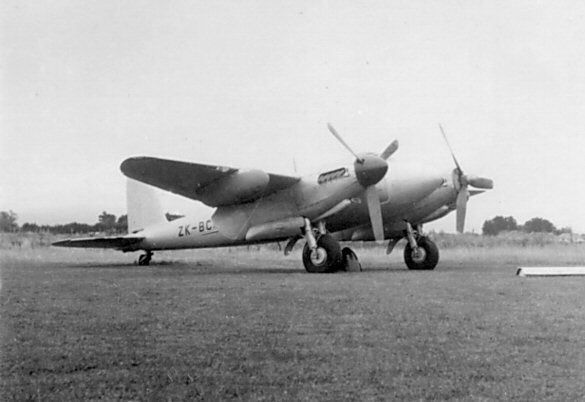 Unfortunately the rego doesn't show on this image. I can assure you it is, in fact, ZK-BCX,
a Standard Motors built Mosquito and delivered to the RAF as RF849. Ferried from the
United Kingdom in 1948, it became NZ2386, and was decalred suplus in 1953. Like most
of the other civil Mosquitos it was scrapped in 1952 at Palmerston North.