ZK-BCV de Havilland D.H.98 Mosquito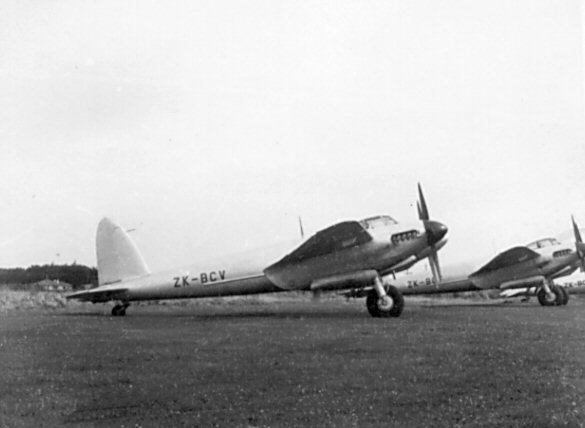 ZK-BCV was a Hatfield-built aircraft delivered to the RAF as PZ474. Transferred to the
RNZAF in 1948 as NZ2384. Sold as surplus to Aircraft Supplies Ltd of Palmerston North
in 1953. It was sold in the early 1950s to the Insurance Finance Corp in the USA becoming
N9909F. I ran into it at the old San Fernando Valley Airport (now closed) in November1956.
Vestiges of (both) its previous identities remained on the fuselage. It was cancelled from the
US Register in December 1970 and the remains were purchased in 1973 by J. Merizan who
intended restoring it to static condition. In the event it was sold to the Swedish Air Force
Museum in 1984 but when last heard of was still in the United States.